Spinning unit 
Over the years, we have established "PANTHER" brand as a top quality yarn in international market. We can produce carded as well as combed yarn ranging from Ne6 to 60 both for weaving and hosiery.
We produce (Poly Cotton) and CVC (Chief Value Cotton) yarn in different blend ratios.
100% cotton yarn produced by contamination free imported cotton such as US, Brazil and African.
We also have the option to produced Core spun yarn & Siro yarn.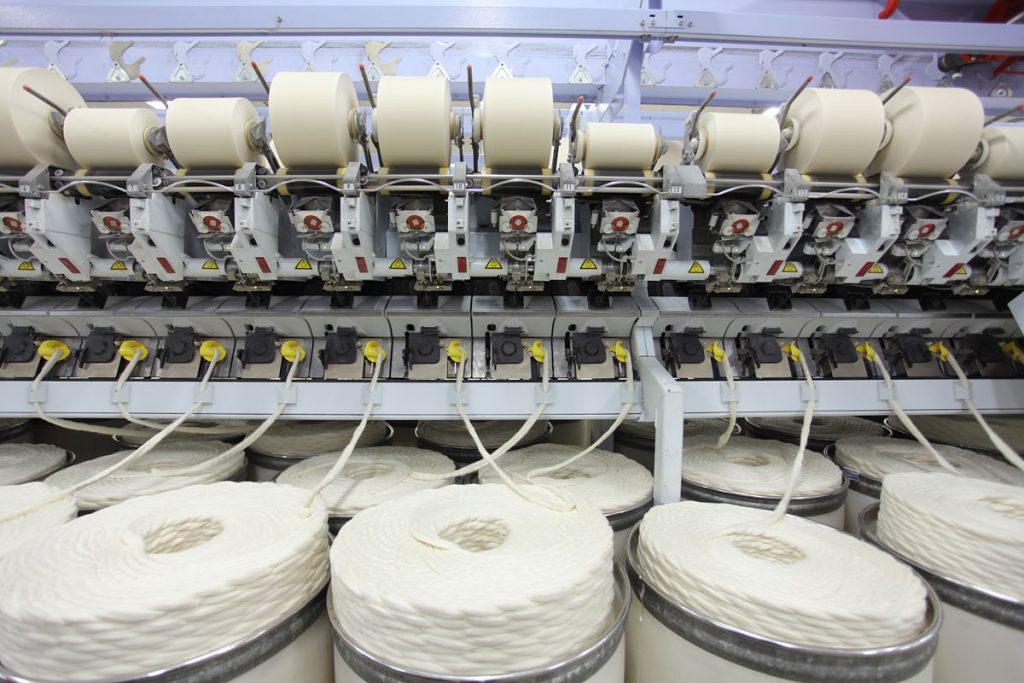 Spinning setup
We have two spinning units Comprising of 25,536 spindles each.
Departments
Blow room
We have an option to run to run different raw materials simultaneously on
our blow room lines having machinery from Trutzschler,Reiter.
Carding
we have latest carding machines from Trutzschler (TC 11) & Reiter (C 70).
Drawing / simplex
We are running Toyota drawing as breaker & Reiter double delivery machines as finisher. In simplex we have Toyota & Howa machines.
Ring
At the moment we are running total 51,072 spindles of Chinese & Japanese origin.
Ring machines are equipped with compact attachments.
We are in process of replacing these with long frames of 1824 spindles with link corner.
Cone winding
We have a combination of Schlafhorst & Savio with Loepfe yarn clearers.